Proactive Maintenance Contracts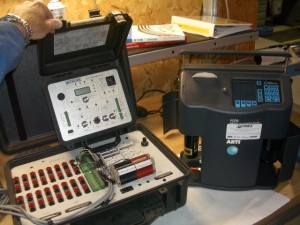 Hydraulic and pneumatic systems are the most reliable forms of power and motion control for mobile and industrial machinery. The key to keeping equipment in the best working conditions possible? A proactive maintenance contract with Price On-Site.
Nearly 80 percent of problems encountered in hydraulic systems are related to poor contamination control. Price On-Site's inspection process will identify and fix poor equipment conditions and help prevent damage caused by unseen fluid contamination.
Assess
Price On-Site's trained field service technicians utilize a detailed inspection process when examining a machine for maintenance or repair. We deliver the results in a detailed, check list style report that highlights any major system anomalies or performance gaps. The reports focus on immediate corrective actions and long term strategies you can take to ensure a long machine life.
Fix
Once an assessment is complete, Price On-Site will provide you a list of alternatives for immediate repair, modification or upgrade of your machinery. Whether it is an adjusting the control system, fixing leaks, redesigning circuits or changing contaminated oil, Price On-Site can eliminate the problem. We strive to deliver solutions that can be implemented at your location, in order to minimize costs. This includes improving the machines environment so the equipment stays clean.
Prevent
As your facility are brought back to peak operating performance, the Price team will deliver a turnkey solution to help maintain the health of your equipment. We leverage a combination of "Price-owned" remote monitoring equipment for early detection of issues, reinforced by scheduled site visits. We are so confident in our continuous assessment that our customers are covered by a comprehensive two-year warranty on all contracted systems.
It is the goal of Price On-Site to provide you with the best return on your investment by preventing downtime, extending equipment life cycles and maximizing uptime. Get the uptime advantage…we keep you working.
Looking for engineered or integrated fluid power solutions?